Contributors
The people who make Maxamoo: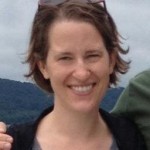 Lindsay (@lindsaybarenz) is a former union organizer and lapsed lawyer. She founded Maxamoo in 2012 after serving as a White House Fellow in the White House Office of Management and Budget.
10 artists I follow obsessively: Dominique Morisseau, Ayad Akhtar, Branden Jacobs-Jenkins, Taylor Mac, Dan O'Brien, Marcus Gardley, Mona Mansour, Annie Baker, The Amoralists, The Mountain Goats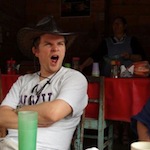 Jack (@jackinbrooklyn) is a writer for Maxamoo. He has many theatrical avatars – actor, director, playwright, clown, producer – but is most frequently just a flat out theater fan. Jack is very short, enjoys beer, and is addicted to new playwrights.
10 artists I follow obsessively: The Civilians, Lear deBessonet, Taylor Mac, Amy Herzog, The EST/YoungBlood Playwrights, the NeoFuturists, Tarrell Alvin McCraney, Kelli O'Hara, Stephen Adly Giurgis, Daniel Sullivan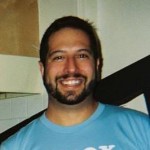 David (@itsdlevy) lives in Brooklyn Heights and works right in Times Square on the communications team at Actors' Equity Association. Although musical theater is his first love, thanks to participating in Maxamoo he's learned to embrace a much broader swath of theater and performance.
10 artists I follow obsessively: Ayad Akhtar, Annie Baker, Branden Jacobs-Jenkins, Mia Katigbak, Dominique Morisseau, Molly Pope, Sarah Ruhl, Stephen Sondheim, Jeanine Tesori, Paula Vogel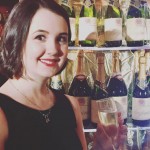 Liz (@misslizrichards) is a transplanted Texan, stage and event manager, baker, and bunny enthusiast. She grew up backstage at a children's theater and has been a theater fan ever since.
Ten Artists I Follow Obsessively: New York Neofuturists, Annie Baker, Classical Theater of Harlem, Qui Nguyen, Leslye Headland, Branden Jacobs-Jenkins, Rachel Chavkin, Sky-Pony, Lanford Wilson, Dolly Parton.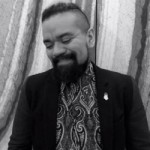 When he was 10, Jose (@josesolismayen) found himself jotting down on paper every single detail he could remember from movies and plays he saw and loved (and even those he didn't like that much). Two decades later he's still doing it, except now his thoughts are read by people in places from Guyana to Melbourne who call him "a critic". The 10-year-old inside him thinks this is pretty kickass.
10 Artists: Kelli O'Hara, Branden Jacobs-Jenkins, Laura Osnes, Stephen Sondheim, Audra McDonald, Annaleigh Ashford, Kander & Ebb, Jason Robert Brown, Catherine Zuber, Chita Rivera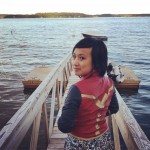 Diep (@diepthought) is a journalist and the associate editor of American Theatre magazine. She has never been, or has any desire to ever be, an artist. But she does love them, and she loves writing stories about them.
People I stalk obsessively: Qui Nguyen, Branden Jacobs-Jenkins, Rachel Chavkin/The TEAM, Third Rail Projects, Lynn Nottage, Andrew Schneider, David Henry Hwang, Taylor Mac, Mimi Lien, Anne Washburn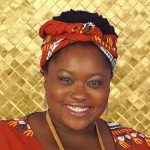 Miami native PennyMaria (@PennyMaria) is an arts advocate and enthusiast who works at the Apollo Theater in New York City (previously Alvin Ailey and Harlem Stage). Recognized by New York Foundation for the Arts as a burgeoning leader in the field, she is invested in arts education, community building, and reviews theater for To See or Not to See.
10 artists I follow: Tarrell Alvin McCraney, Katori Hall, Mfoniso Udofia, Lynn Nottage, Dominique Morisseau, Danai Gurira, La Chanze, Danielle Brooks, National Black Theatre, Broadway Black

Ben (@BenFerber) is a director/playwright/producer whose work focuses on technology and the Internet. He's worked for theater companies such as Williamstown Theatre Festival, Manhattan Theater Club, The Lark, and Portland Stage Company; and he's a company member of New York Madness, and one of the leaders of PowerOut. You might also know him from that show where he ate hot peppers.
10 artists I follow obsessively: Annie Baker, Kate Benson, Halley Feiffer, Samuel D. Hunter, Branden Jacobs-Jenkins, Richard Maxwell, Harold Pinter (he's still dead) (I'm still obsessed) (I have not yet published my last writing on Pinter), Jackie Sibblies Drury, Clubbed Thumb, the folks who made Puffs and Kapow-i GoGo whose theater company doesn't have a name, the Royal Osiris Karaoke Ensemble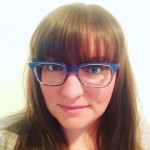 Patty (@PattywithaY) spent seven years as half of the opinionated Broadway fan and comedy duo Patty & Emily. She has a background in music education and performance and a deep love of grammar.
10 Artists I Follow Obsessively: Kate Baldwin, Audra McDonald, Norm Lewis, Norbert Leo Butz, LaChanze, Alan Menken, Ahrens & Flaherty, Joshua Henry, Lin-Manuel Miranda, and Shaina Taub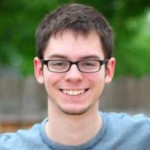 Chris (@ChrisVanPatten) and his team at Van Patten Media (@vanpattenmedia) lead Maxamoo's technology efforts. They've built websites and web applications for individuals and enterprises, including Susan Egan, Andrew Keenan-Bolger, LML Music, and OffBroadway.com. They also created StudioSleuth, a platform for performers looking to find affordable rehearsal space, and were producers on Ryan Scott Oliver's 35mm The Musical (Galapagos Art Space) and Max Friedman and Charlie Rosen's The Bluest Ink (le poisson rouge), a multimedia revue of the music by Stephen Sondheim.
10 artists I follow obsessively: William Kentridge, Hokusai, David Cromer, E. M. Forster, David Mitchell (the author), Eva Cassidy, Julie Taymor, Miles Davis, René Magritte, John Irving